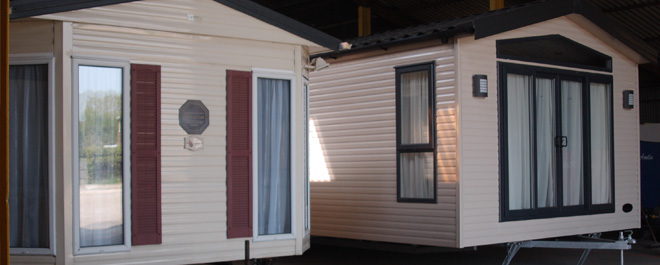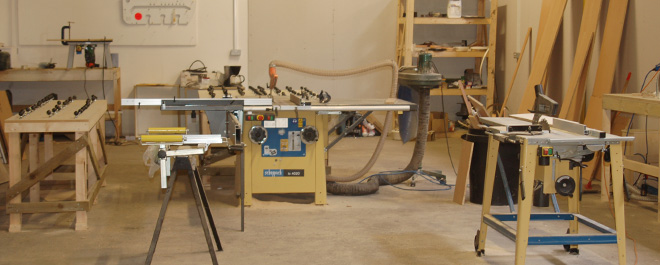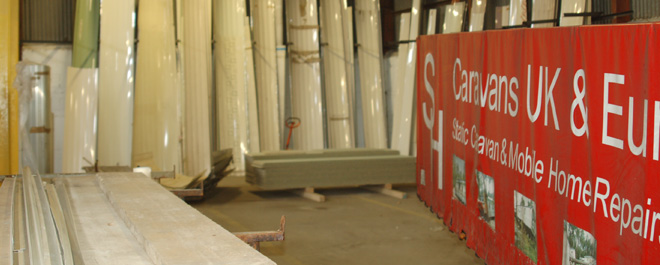 Fully Equipped Static Caravan Repair Workshop
SH Caravans have many facilities at our fully equipped static caravan repair workshop base including a well stocked furniture cutting room allowing us to match damaged interiors of any make of holiday home saving both time waiting for manufacturers to supply pre made interior units and enabling us to be able to make internal items that could otherwise be obsolete.
We have an equipped welding and fabrication area so we are able to realign and carry out many types of chassis repairs that could be normally seen as beyond repair.
We are able to carry out much larger repairs and major rebuilds at this site for private customers, loss adjusters dealing with potential total loss claims and insurance companies, saving insurers thousand of pounds in reinstatement payouts which other repairers may not handle, examples being major structural damage as a result of a storm or fire or even extensive internal water damage.
We have large stocks of aluminium panels, furniture boards, ceiling boards and much more leaving us able to repair many makes of holiday homes. For more details on how we can help you with some of your larger repair projects please call our customer services team +44 (0) 1206 213181 at our head office who will be happy to assist with your enquiry.
For additional information on our static caravan repairs and services please view
our static repair page.